WASHINGTON, D.C.—Today at a House Armed Services Committee Budget Hearing on the Navy Fiscal Year 2022 Budget, Rep. Mike Turner (OH-10) pressed Acting Secretary of the Navy Thomas Harker on why he signed a recent memo that calls for the Navy to "Defund Sea-Launched Cruise Missile – Nuclear development efforts."
Turner, Ranking Member of the House Armed Services Subcommittee on Strategic Forces, questioned Harker's authority to make this determination, and exposed the fact that he sought no military advice in making this recommendation. Turner also stated that defunding the SLCM-N is equivalent to a "unilateral disarmament recommendation" that undermines President Biden and America right before Biden's meeting with Vladimir Putin.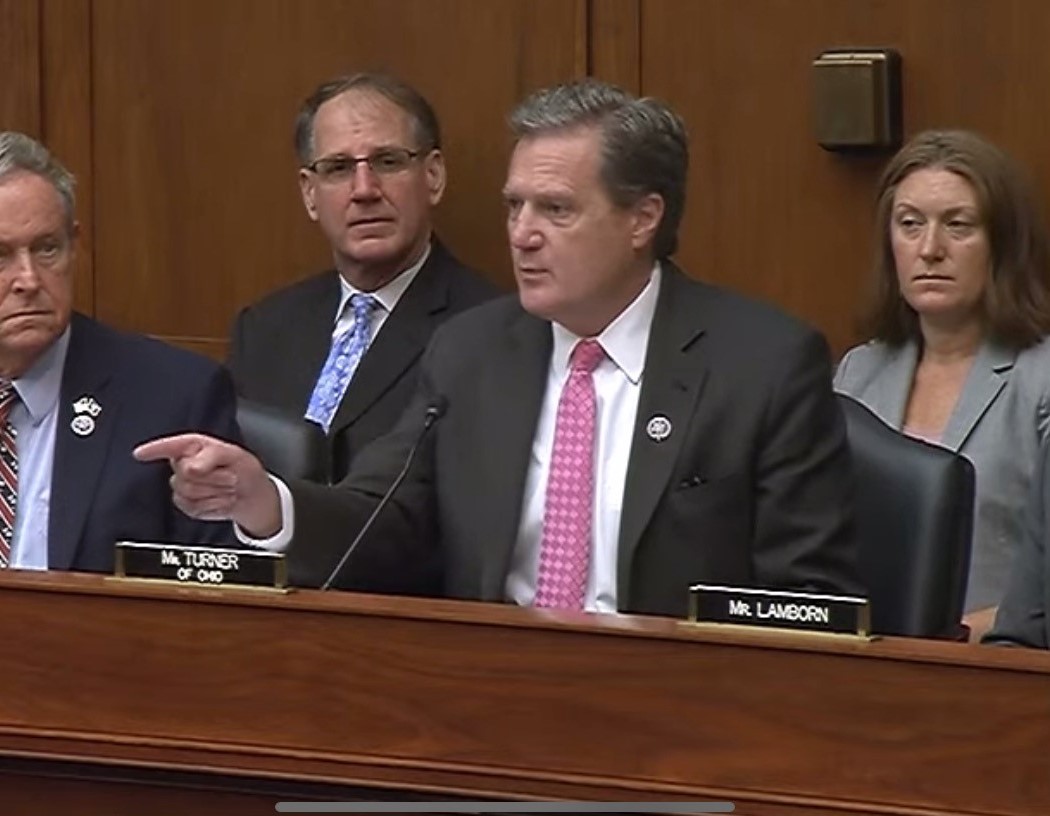 Partial Transcript:
Turner: I am very concerned about this because your background is accounting. Now Secretary of Defense Austin Chairman, Chairman Milley, and Admiral Richard and I'm going to guess which a question here, Admiral Gilday, where you consulted on the defunding of this missile?
Gilday: No sir.
Turner: So Secretary Austin has that experience, Chairman Milley, Admiral Richard, and Admiral Gilday have that experience and you do not. Congress and two administrations included this budget funded it.
Turner: "Do you have the expertise to conduct the assessment and analysis of the alternatives of the Sea Base launch cruise missile?
Harker: "No sir I do not."
Continues…
Turner: "Who did you discuss this with since you've already indicated you don't have the expertise to make strategic nuclear weapon decisions? Who in the Pentagon did you discuss this with…?"
Harker: "Nobody."
Continues…
Turner: "Do you understand the extent to which you have undermined the President of the United States in his arms negotiations undertaking what can only be described as the unilateral disarmament recommendation?"
Harker: "Yes Sir."
The Commander of U.S. Strategic Command recently told the HASC Strategic Forces Subcommittee that a new nuclear sea launched cruise missile (SLCM-N), "Will bring a needed non-strategic regional presence and an assured response capability. It does not require host nation support and provides additional diversity in platforms, range, and survivability. The SLCM-N will provide assurance to our Allies and partners through tailored response options in vast operating areas where forward basing may not be possible. Limited U.S. response options, such as the SLCM-N, is intended to provide a more credible deterrent to limited attack against the U.S., Allies, and partners rather than relying primarily on the threat of large-scale nuclear responses. It will enhance our ability to tailor deterrence and assurance while expanding the range of credible U.S. options."
Secretary of Defense Lloyd Austin, Chairman Milley, and Admiral Richard all read about the memo in the news and have expressed concern about this decision, calling it "pre-decisional."
###