DAYTON, OH - This week, Congressman Mike Turner and Congressman Chris Stewart (UT-02) visited Wright Patterson Air Force Base (WPAFB). WPAFB is home to the National Air and Space Intelligence Center (NASIC), which is the Department of Defense's primary source for foreign air and space threats. Both Members serve on the House Permanent Select Committee on Intelligence, so this visit is especially applicable to their everyday work and the informed defense of our nation.
NASIC creates integrated, predictive intelligence in the air, space, and cyberspace domains that enables military operations, force modernization, and policymaking. Today, in the midst of a uniquely active international environment, these capabilities are more important than ever. Following the visit, Reps. Turner and Stewart released the following statements:
"Our tour of Wright-Patt was a testament of how critical their work is to our national security and overall intelligence gathering. As we look to the battlefields of tomorrow, the groundbreaking work from Wright-Patt will determine what capabilities we have and simultaneously, shape our systems for the future," said Turner. "I remain committed to being a voice for the dedicated men and women who work at Wright-Patt and I applaud the outstanding work they perform on a daily basis," concluded Turner.
"The work being done at Wright-Patt Air Force Base is more important now than ever," said Rep. Stewart. "The world is becoming a more dangerous place, and the intelligence provided to our military is America's first line of defense from foreign threats. It was a pleasure to see this all-important work firsthand, meet the servicemen and women defending our country, and learn more about the scope of their operations. I look forward to continuing my work with Congressman Turner to ensure Wright-Patt Air Force Base – and similar bases throughout the country – have all the means necessary to defend our homeland," concluded Stewart.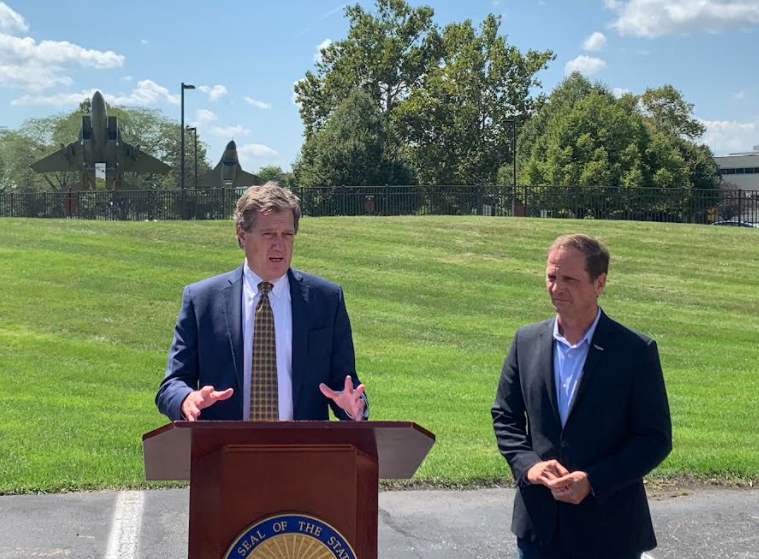 ###